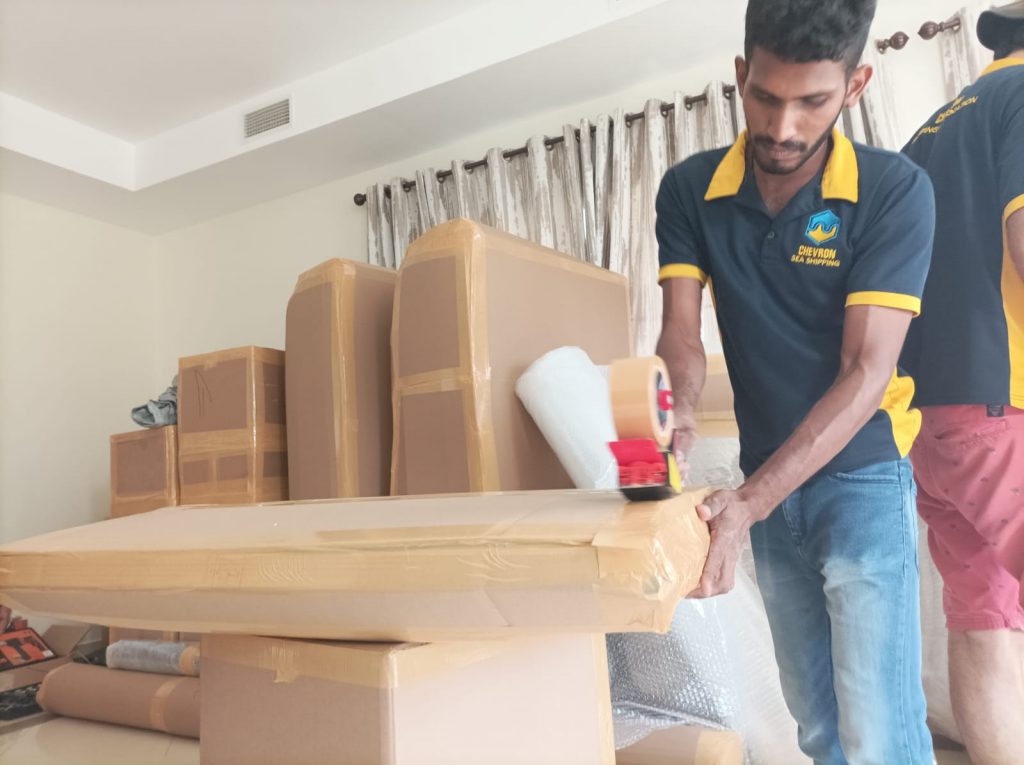 Relocating, whether it's your home or office, can be a daunting task. The sheer thought of packing, organizing, and transporting your belongings can be overwhelming. However, the process can become a breeze with the right partner by your side. You are introducing Chevron Sea Shipping Co. L.L.C, your trusted ally in Dubai's world of moving and packing services. Whether you're looking for local relocation or Office Relocation Services Dubai, Chevron Sea Shipping Co. L.L.C has you covered.
Your Comprehensive Moving Solution
Relocation involves a myriad of details that need to be meticulously handled. Every step requires expertise and precision, from packing delicate items to transporting heavy furniture and setting up your new space. Chevron Sea Shipping Co. L.L.C. takes pride in offering comprehensive moving and packing services that cater to the diverse needs of individuals and businesses in Dubai.
Office Relocation Services in Dubai: Streamline Your Corporate Move
Moving your office involves more than just packing up desks and computers. It requires a strategic approach that minimizes downtime and ensures a smooth transition for your team. Chevron Sea Shipping Co. L.L.C specializes in office relocation services, offering a tailored solution that aligns with your business requirements. Their team of experts understands the importance of time-sensitive moves and employs efficient strategies to relocate your office seamlessly.
Local Relocation Services in Dubai: Settling into Your New Home Made Easy
Moving within the city can be as challenging as moving cross-country. Local relocation requires careful planning to ensure your belongings reach your new abode safely and on time. Chevron Sea Shipping Co. L.L.C's local relocation services are designed to alleviate the stress of moving, allowing you to focus on settling into your new space. With a team of experienced professionals, they handle the packing, transportation, and unpacking, making your local move hassle-free.
Why Choose Chevron Sea Shipping Co. L.L.C?
Expertise: With years of experience in the industry, Chevron Sea Shipping Co. L.L.C brings a wealth of knowledge to every relocation project.
Professional Team: Their team of skilled professionals is trained to handle various items, ensuring that your possessions are treated with care and respect.
Customized Solutions: Chevron Sea Shipping Co. L.L.C understands that every move is unique. They offer personalized solutions that cater to your specific needs and preferences.
Timeliness: Whether it's office relocation or a local move, they prioritize punctuality to minimize disruptions to your daily routine.
Reliability: Reliability is the cornerstone of their services. You can trust Chevron Sea Shipping Co. L.L.C to handle your move with integrity and professionalism.
Embark on a Seamless Relocation Journey Moving and packing services in Dubai just got a lot easier with Chevron Sea Shipping Co. L.L.C. From office relocations that ensure business continuity to local moves that make transitioning to a new home effortless, their commitment to excellence sets them apart in the industry. Whether you're moving down the street or across the city, Chevron Sea Shipping Co. L.L.C is your partner in making your relocation a stress-free experience.